Oil Changes
At McCarthy Honda
Your Honda works hard every day, and after many miles of driving, it can start to affect the working parts of your vehicle. Your engine oil helps to keep things lubricated and when it starts to wear down, it can lead to poor performance and even costly repairs, if left unchecked.
That's where McCarthy Honda's oil change shop comes in. Our expert team of technicians is skilled in all things Honda, and they are happy to provide world-class service for any maintenance need including a quick and efficient oil and oil filter change.
To schedule an oil change in Overland Park, click here or call us directly at (913) 648-5400. We also have a variety of special auto service offers and oil change coupons for you to take advantage of - that is, if you like saving money.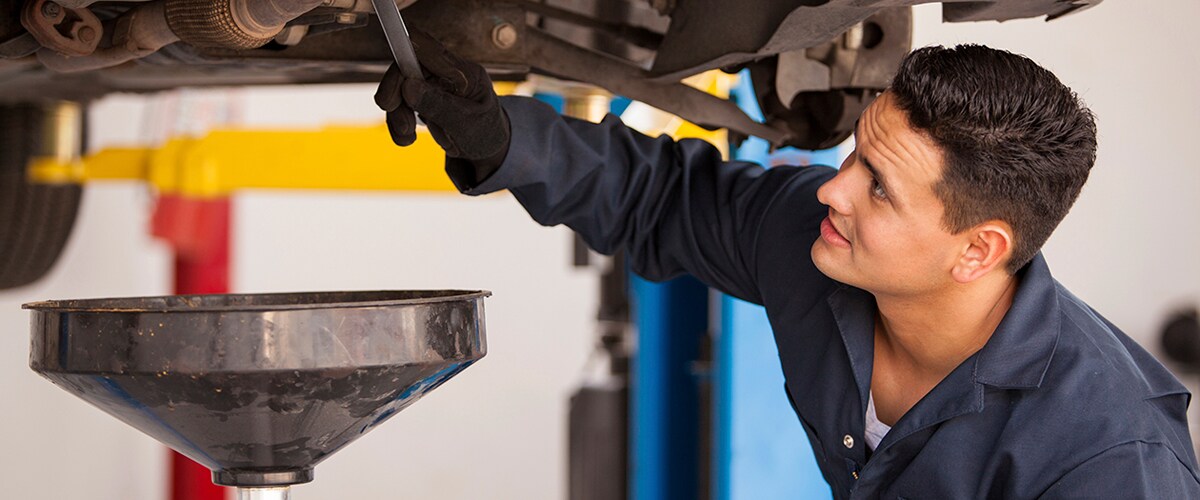 Signs You Need an Oil Change
When's the last time you changed your oil? If you can't remember, here are a few signs that may indicate your engine oil needs to be replaced:
Oil Appears Dark Brown or Black
Loud Knocking Noises Coming from Engine
Smokey Smell Inside Vehicle
Your Engine Dashboard Lights Come On.
When in doubt, come to our Honda service center near Kansas City for an inspection.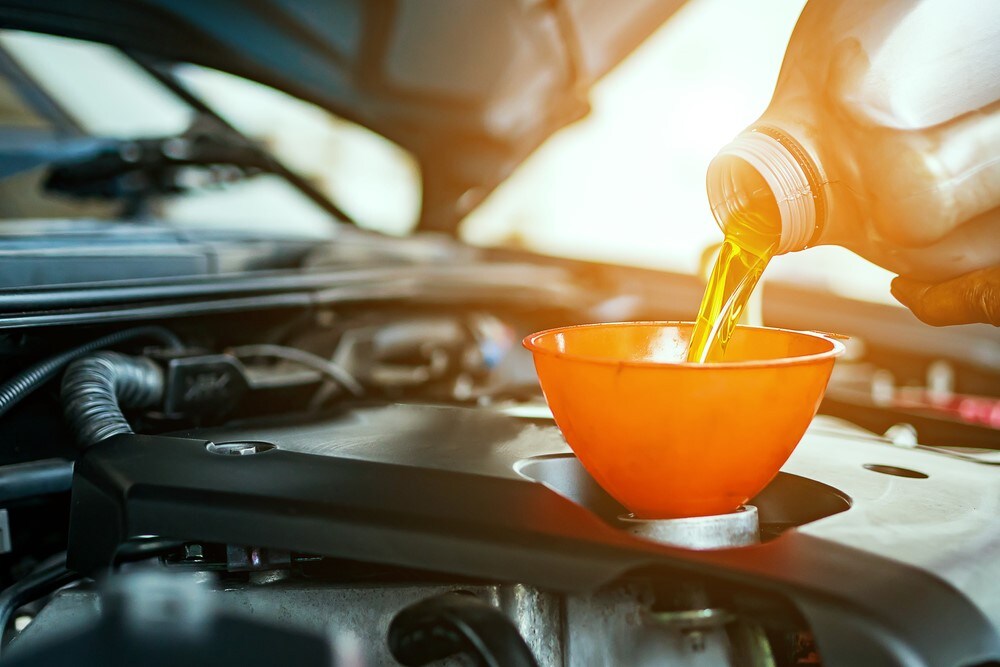 When Should I Get My Engine Oil Changed?
Most Honda vehicles can go around 5,000 miles in between oil changes, but this can depend on a variety of factors, including the conditions of the road and the traffic that you deal with daily. Some synthetic oil blends and full-synthetic motor oil can last 7,500 miles or more, so you should refer to your owner's manual or maintenance schedule for a specific guideline on your Honda vehicle.
Benefits of Oil Changes
You've heard that oil changes are important - but why? Changing your oil regularly benefits you and your vehicle in several ways:
Improves MPG - Replacing dirty oil with fresh oil reduces friction and allows your engine to work more efficiently. That means a couple extra MPG and less money spent at the pump.
Increases Car Life - As motor oil ages, it collects particulates and can turn into a gross, black sludge. That sludge gets into your engine and can damage it over time, until it just stops working.
Better Performance - Oil changes help by improving overall performance and providing you with a smoother ride, especially in winter.
Fewer Emissions - Hydrocarbons (or CO2) come from your exhaust and are a major contributor to air pollution. Dirty oil increases the number of hydrocarbons you emit.
Don't Wait, Call Our Experts at McCarthy Honda!
You should never delay getting your oil changed. It's the most important auto maintenance task you need to perform regularly. Give our Honda dealership near Kansas City a call today to get scheduled for an oil change appointment in Overland Park. Our oil change service center is located at 7979 Metcalf Ave and serves the entire Kansas City region.
Hours
Monday

7:00am - 6:00pm

Tuesday

7:00am - 6:00pm

Wednesday

7:00am - 6:00pm

Thursday

7:00am - 6:00pm

Friday

7:00am - 6:00pm

Saturday

7:00am - 3:00pm

Sunday

Closed