Battery Services
At McCarthy Honda
Don't Get Left Stranded. Visit McCarthy Honda for Your Honda Battery Needs
While our car battery isn't something we often think about, it is critical to both starting and running your Honda model. With an underperforming battery you're very likely to be left stranded, but McCarthy Honda is here to help with a few tips on how to understand the condition of your car battery.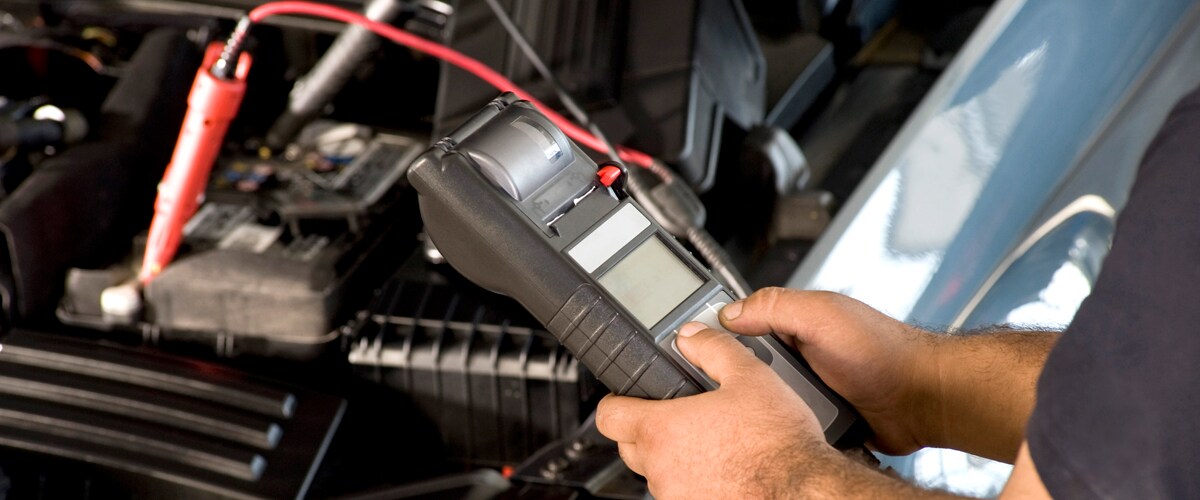 How to Detect Car Battery Problems

While there are some obvious signs that your car battery is in need of replacing, you can stay ahead of a no-start situation by paying attention to a few simple things.

Firstly, if you have ever jump-started your vehicle with a portable jump starter, it's time to have your battery inspected at our dealership. These devices are great for getting you going in a pinch, but can harm your battery due to the high voltage.
To test the health of your battery, turn on your headlights and point your vehicle at the side of a building. While the car is running, turn on your air conditioner. If you notice the lights dim when the compressor kicks on, your battery is low on voltage and requires replacement.
Of course, if you encounter a no-start situation with your Honda despite not having left the lights on for an extended period of time, that is a sure sign that your battery health is failing and it's time for a new one.

When Should I Replace My Battery?

Every new car battery comes with a warranty period, and you'll want to have the battery tested every few month once you've gone beyond it. Of course, extreme heat and cold affect battery life, so if you've already passed the warranty period, having it replaced is an excellent preventative measure to ensure you aren't left stranded in the future.
Visit McCarthy Honda Today!
If you still aren't sure about the health of your battery, visit our Honda service center today! Our factory-certified technicians will test your battery to ensure it is functioning properly, and we can replace it with a Honda-certified battery so you can drive with confidence.
Hours
Monday

7:00am - 6:00pm

Tuesday

7:00am - 6:00pm

Wednesday

7:00am - 6:00pm

Thursday

7:00am - 6:00pm

Friday

7:00am - 6:00pm

Saturday

7:00am - 3:00pm

Sunday

Closed